When:
2022-05-24T00:00:00+02:00
2022-05-25T00:00:00+02:00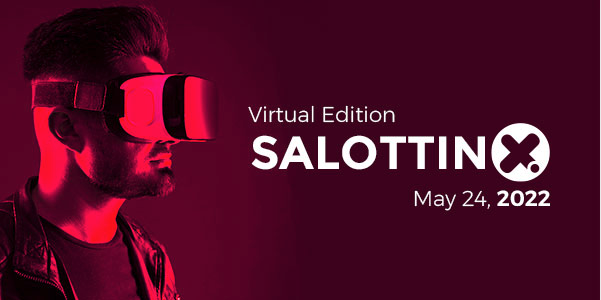 Il "Salottino" – è un evento informale rivolto ai clienti MIX e tratta di tematiche prettamente tecniche. Gli argomenti trattati riguardano tematiche tecniche attuali e di interesse per i clienti di MIX.
L'evento si focalizza su poche tematiche ed è pensato espressamente per favorire la partecipazione e l'interazione tra i partecipanti.
L'atmosfera è sempre informale per incoraggiare il confronto, la discussione e per creare opportunità di costruire nuove relazioni.
Check out the agenda and get your e-ticket!
AGENDA
15:00 Opening
• Welcome – Mauro Magrassi, Chief Technology Officer MIX
• MIX Technical Update – Simone Morandini, Service Development Manager
• MIX Commercial Update – Cristiano Zanforlin, Chief Commercial Officer MIX
Speakers session + Q&A
• "Le performance richieste dai broadcaster per il delivery nell'era attuale" – Philippe Tripodi, CPO and co-Founder Mainstreaming with Tonio Di Stefano, Director Nektworks and Platforms RAI
• "An opinionated review of RPKI validators and the state of their Debian packaging" – Marco d'Itri, Network Manager Seeweb
• "DNS4EU, un nuovo paradigma europeo" – Antonio Prado, CTO SBTAP
• "La sovranità digitale e gli operatori di prossimità: considerazioni tecniche" – Davide Gelardi, Council member Assoprovider
• "Voucher per le Imprese: un primo bilancio di AIIP" – Giovanni Zorzoni, Chairman AIIP
17:00 Beering time
Relax and have a beer with us: uncork and drink your favourite one at home! Closing/Informal discussion moderated by the MIX Peering Crew